A New York Creative Agency with GRIT!
We believe in experiences, the things that connect us to each other and brands. Experiences have the effect of making people feel.
As Maya Angelou said, "I've learned that people will forget what you said, people will forget what you did, but people will never forget how you made them feel."
We create engaging experiences that connect people to brands.
Whether it's developing a marketing strategy, amplifying content or producing an event, we have the capacity to make your ideas come to life.

Experiential Marketing Strategy

Multicultural Marketing Strategy

B2B/B2C Marketing Strategy

Partnerships

Content Development and Distribution

Campaign Development

Branding

Experiential Event Production

Event Talent Procurement

Sampling

Pop-Up Retail

Mobile Marketing Tours

Digital Event Production and Management

Social Media Development

Amplification

Digital Ad Creation and Management
We are a lean, mean, experience driven machine.
Our team members have worked with clients such as McDonalds, Major League Baseball, USA Network, Clinique, MoCADA and more.
Founded by Phaon K. Spurlock.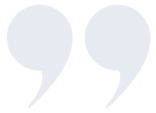 "I am a small e-retailer and was looking for guidance in working on my first social media campaign. I interviewed several consultants and companies, and am glad I chose to work with Prototype MKTG. As a smaller operation I did not have a big budget, but I was able to work with them and get big results. My campaign generated strong ROI and drove sales and visits to my site. Working with Phaon was great. He was always responsive, knowledgeable and professional, keeping me on task and on budget. My business is in a much better place now, and I would highly recommend! "
JAN SOOLMAN / Clutch Towels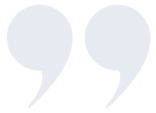 "It was a pleasure working with Prototype Marketing. They understood our industry, needs and goals. Their solutions were very detailed, yet practical and effective. "
ERIN R. WHEELER / College Beyond
"Bringing Phaon (Prototype MKTG) on as a consultant for our spring fundraiser was one of the best decisions we made. He communicated clearly through every step of the process, adjusted his strategy to align with our vision, and developed a marketing guide that brought our dreams to a reality. "
LAMAR SHAMBLEY / Teens of Color Abroad